Guided private tour for international travelers
Enjoy Japan' s charms via firsthand experience with JAPAN LIMOUSINE SERVICE –
experience it, learn about it, explore it and come in contact with it
We offer a comfortable and inviting experience, from transfer services
to professional concierge guides, to familiarize you with the local culture and tourist spots,
whatever it is that makes your trip memorable, will be provided for you.
We serve with high quality Japanese hospitality and multiple language support
to ensure your complete luxury travel experience.
We are here to support your wonderful stay
JAPAN LIMOUSINE SERVICE
The first of its kind in the Japan luxury tourism industry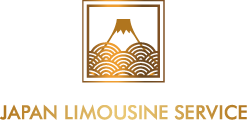 Japan is a paradise for nature lover,
come in contact with it!
Each season has its highlights and
unique atmosphere and natural landscapes
Whenever you visit and
whatever the seasons may be,
we will help you experience
Japan's four seasons to the fullest.
Our elite concierges and drivers will always be ready
to serve and respond to your every request.
They will escort you along the journey, and provide high-quality service
for all components of your tour.

Experience it
The best way to experience
the actual Japanese culture.
To take part in the activities and events
such as Zen sitting meditation,
vegetarian meals, and
flower arranging experience
Gain deeper insight into Japanese culture
All vehicles are installed with our company' s newly developed
five-language inbound guiding system
We feature the industry's first and newly developed
five-language inbound guiding system for touring.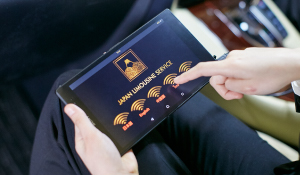 Learn about it
Japan will astonish you with
its unique culture
Grasp a better understanding of
Japanese culture
You will be immersed in the Japanese history
and local culture
Take time to admire and appreciate traditional arts,
or watch a highly entertaining Kabuki or ninja show
to feel the nostalgic atmosphere of old Japan.
We will have the best options
and plans provided for you accordingly.
Our contact center staff will provide you
the most up-to-date information and best trip advice,
along with multiple language support.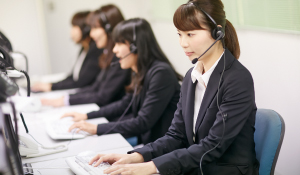 Explore it
Discover the modern Japan
You will be fascinated by the modern side
of Japan in Tokyo.
Tokyo is where traditional and modern culture merge.
We will show you a different side of Japan
by introducing you the "Cool Japan" places
like Harajuku and Shibuya for being
Tokyo's most popular fashion and
entertainment district.
Introduce you the newest and
most popular tourist attractions
Enjoy a relaxing and unwinding footbath,
a great way to end the day.

We feature the most luxurious,
modern and comfortable vehicle line-up
Three types of limousine are available according to the number of people and type of use.

Stay connected at all times
Full of first-class amenities
All vehicles have free access to high-speed Wi-Fi and full of first-class amenities to allow passengers to stay relaxed throughout the long ride.
Our rides keep you comfortable with our special leather seats and get to your destinations safe and sound
Experience Japan at its best
The best trip that makes you want to come back again
JAPAN LIMOUSINE SERVICE will help you deepen your perspectives of Japanese culture
and ensure you a unique travel experience that you will never forget. Enjoy!
Memories, Made in Japan.
6-hour Downtown Tokyo Tour

with licensed concierge guide – Vehicle type: Alphard 4 passengers for ¥80,000
(¥20,000 per passenger)

11-hour Mt. Fuji Hokone Tour

with concierge - Vehicle type: HIACE 6 passengers for ¥154,650
(¥25,775 per passenger)
RESERVATIONS


Click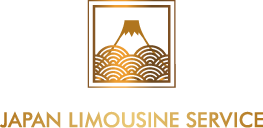 JAPAN LIMOUSINE SERVICE co; Ltd
Reservation Center

Zip:171-0022 2-29-12,Minami-ikebukuro,Toshima-ku,Tokyo-pref Tel: +81-3-5927-9325 Fax: +81-3-5927-9333

Shiodome Office

Zip:104-0061 8-20-16,Ginza,Chuo-ku,Tokyo-pref Tel: +81-3-6264-2288 Fax: +81-3-6264-2300

Osaka Office

Zip:590-0985 4-45-1,Ebisujimacho,Sakai-ku,Sakai-city,Osaka-pref Tel: +81-72-228-2334 Fax: +81-072-228-2335

Corporate Profile

Corporate name: JAPAN LIMOUSINE SERVICE co; Ltd
Representative: Yuichi Kakiuchi
Capital: 35,000,000 yen
Business category:Transport service through the use of second-class ordinary motor vehicles
Date of foundation: June 5, 2015
Address: Zip:104-0061 8-20-16,Ginza,Chuo-ku,Tokyo-pref
Corporate Group:
HITO-Commuinications Inc.
TOTAL CREATIVE AGENCY